Taxi Ride Share App in 2022?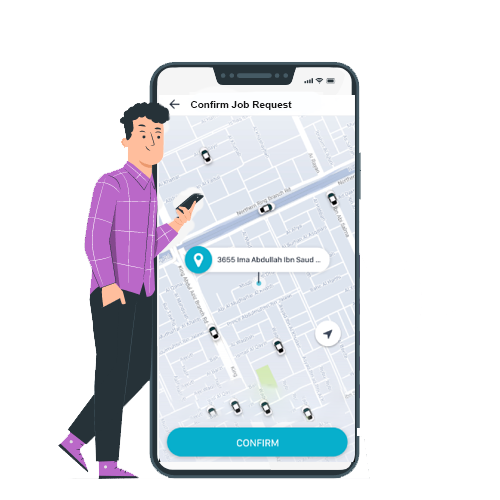 Do your first steps into big taxi business. It is your chance to get your first clients. Use Ride Share App to start your own taxi or ride-hailing business. Get free branded apps. Unlimited Features. Unlimited Drivers. Unlimited Passengers. Multiple Payment Gateway. Notifications Power up. No Restriction in Bookings. Try Demo. For free Check Pricing Details
Best Taxi Ride Share App
Passenger App: Unlimited Passengers. Unlimited Bookings. Fares Estimation. Manage Passengers. Instant or Scheduled Bookings. Payment Gateway. Automated Payment. Automated Billing. Automated Invoicing. Ride-Tracking. Push Notifications.
Driver App: Driver Profile.Driver Availability.Booking Information.Push Notifications.Cost Estimation. Payouts.Automatic Payouts. Navigation
Admin Panel Features: Create Sub Admins. Analytics & Reports.Control Various Profiles. Manage Payment Accounts. Manage Passengers. Manage Drivers.
Admin and dispatch management system to manage your entire fleet operation in real-time. All-in-one Super app for customers to order on-demand or reserve a ride or delivery.
Give your customers the best possible user experience and expand your revenue. Give your customers the best possible user experience. Payment methods. Your own customers. Your own branding.
Be the future of ridesharing. Order your branded mobile apps now. 250+ clients from all over the world are satisfied with our platform. Join them today! Multiple service types. Credit card payments. Services: 24/7 Support, Automate Drivers Payouts.
Final Word
Customers/Passengers love to have an On-demand/Scheduled/Advanced taxi booking apps system in hand, and if you are able to provide trending features that make customers' lives easier, they'll reward you with customer loyalty and recurring revenue as well. But to get such a good response from your customers you need to provide such an amazing mobile taxi app, that too ASAP.
If you want the best mobile app at an affordable price with a quick app-to-market timeline. Get the best taxi app development company and launch your on-demand taxi startup in a quick time in 2022.
admin