Airport Transfer Website Design with Booking Application

Warning: Invalid argument supplied for foreach() in /home/coredrea/public_html/taxi-webdesign.com/wp-content/themes/taxi-web-design/capabilities-template.php on line 30

Booking System
Either you are running a taxi, limo, airport transfer,chauffeur, or minibus, we provide a comprehensive and robust booking system to match your business needs. Our Front end & complete back end console gives you full control to manage your every transfer jobs.
Responsive Website
All of our web version products ends in a fine tunned,compatitable responsive website to all mobile devices and desktop version.
Our pricing starts as low as  $249 for a simple reservation booking form with mobile responsive to a customized budget for a customized booking platform. Whatever is your website requirement, we get it covered it for you from our expert's team at a competitive price.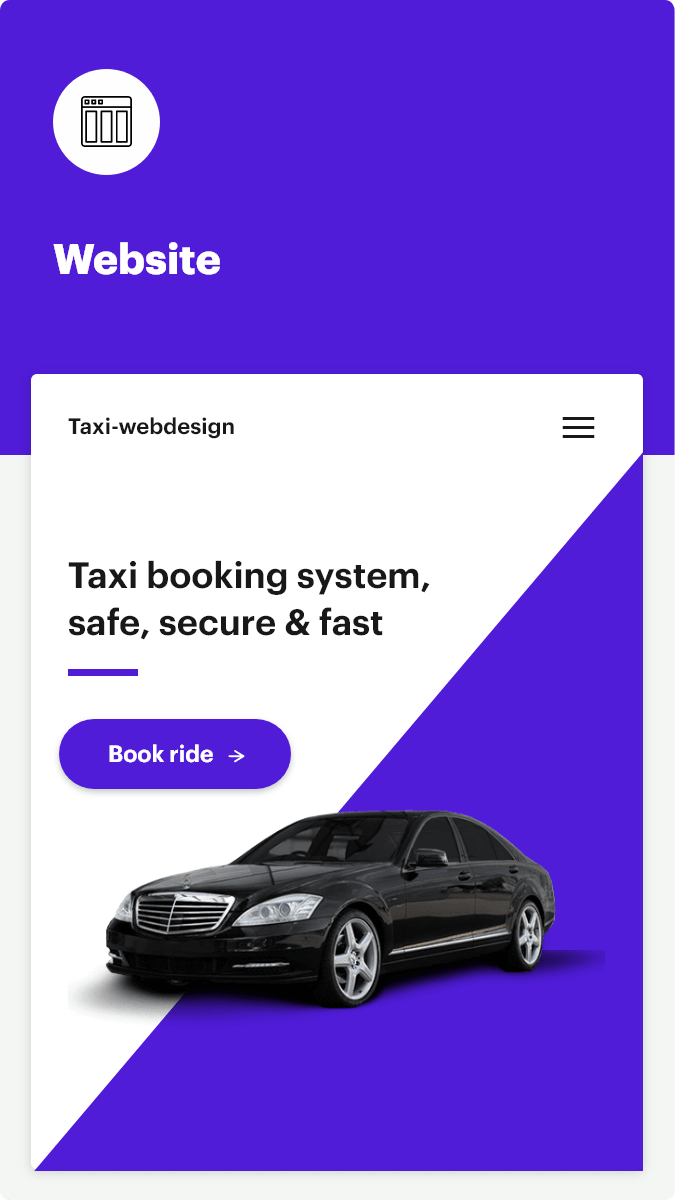 Key Features
Grow your business with our advanced Taxi and Airport Transfer Web Design features:
Custom Design
Every business is unique and best. To keep their unique identity, we work on a unique custom design. To make their business stand out with the rest of them.
Booking/Reservation Tool
A wide range of booking tools and fare calculation login will give instant & accurate journey fare. Our booking tool is capable of handling different fleet types, additional rates, waiting time, stops,GST, etc
Notification
SMS gateway and different SMTP integration are done for all bookings notification.Notification can be sent to different chat platform like WhatsApp,Messanger etc
Replace Email Booking request to Payment Gateway
Very reliable and easy to integrate payment system like PayPal, WorldPay, Stripe, WorldPay will be integrated as per the client's request.
Mobile/Desktop Responsive
We provide a mobile-friendly website that is fully responsive and browser compatible for all the mobile devices.
SEO Tools
SEO is the process of maximizing the number of visitors into a respective website by increasing the visibility of a website to a user's.SEO audit is the part of our project development
How Taxi Webdesign helps your business grow
.
Customer Support
For All sales and Support service , please contact us.
Our team are available from Monday to Friday( 9:00- 6:00 PM NST )
Visit